ICE Team Gathering at TopGolf Charleston
October 18, 2023
The Daniel Island and Ladson offices came together last week to enjoy a fun night of TopGolf in Charleston!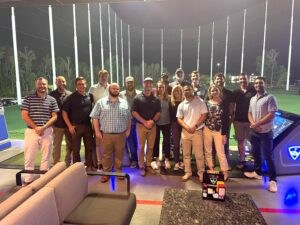 A huge thank you to Will Macmurphy (Business Support Specialist) and Clarke Hinson, P.E. (Manager of Roadway Group – Charleston) for organizing this fun staff gathering and Renee Mulholland (Senior Environmental Planner) for sharing the photo with The ICE Scoop!
Have a staff gathering coming up? Share your photos and a brief description of the gathering with Bree Long to be featured on The ICE Scoop!