Employee Life Milestones in August
August 29, 2023
This month, a few of our ICE colleagues celebrated some major life milestones that we're so excited to share!
Mohan Atluri (Vice President – Traffic Engineering; Tampa, FL)
Mohan Atluri is very pleased to announce the birth of his baby boy!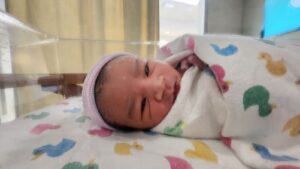 Mohan happily welcomed his baby boy to the world at 4:07 a.m. on Friday, August 25, 2023, weighing 7 pounds, 9 ounces, and 21 inches long.
Floy Graves (Marketing Coordinator; Tampa, FL)
Floy Graves is happy to announce that her youngest daughter, Madison Graves, has passed the NCLEX-RN (National Council Licensure Examination – Registered Nurse) Certification and is now officially Madison Graves, RN!
She is officially licensed in Florida and is employed at Tampa General Hospital. Madison is Floy's second daughter to become a registered nurse, and her middle daughter, Makaylee Graves, is employed at ICE as a Contract Support Specialist. Floy couldn't be more proud!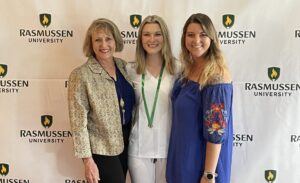 Congratulations, Mohan and Floy, on these amazing life milestones! Thank you so much for sharing these happy and exciting life updates with your ICE family!
Do you have exciting life updates you wish to share with your ICE family? Send your life updates to Bree Long to be featured on The ICE Scoop.