Time-lapse of Bridge Girder Placement
August 25, 2023
Check out this time-lapse video of the contractors, Archer United Joint Venture (AUJV), placing prestressed concrete beams on Bridge 35 along a ramp that carries traffic from I-26 WB to I-126 EB toward Columbia.
This work is a part of the Carolina Crossroads Phase 1 project, which is the first phase of the five-phase $1.7 Billion program. This phase consists of the re-design and construction of a new interchange for Colonial Life Boulevard at I-126, as well as improvements on I-26 and I-126, including a new ramp over the Saluda River.
Drone footage provided by Rob Burns.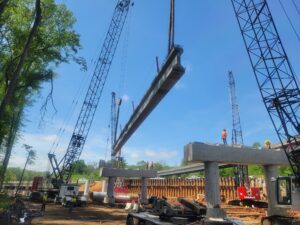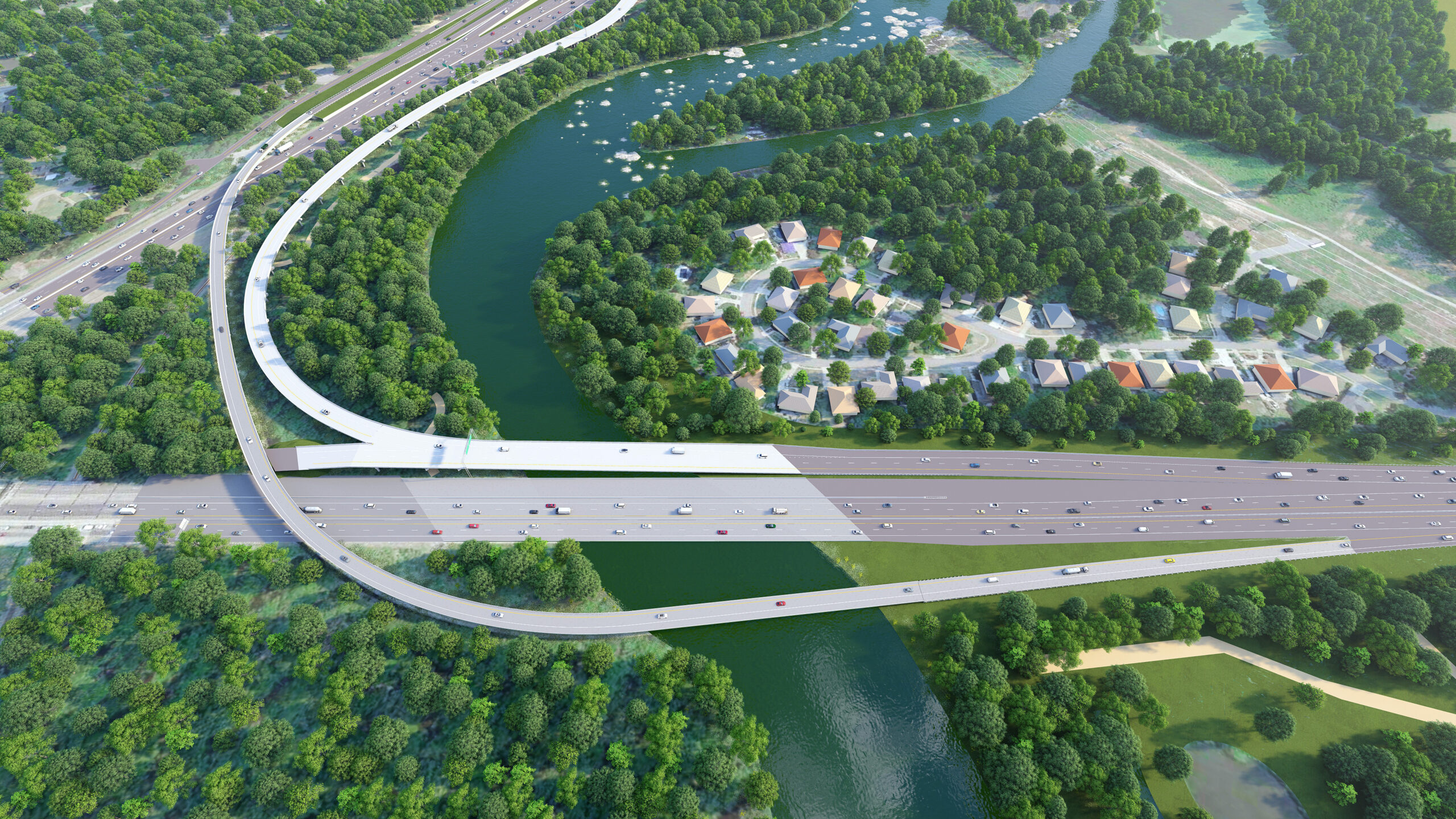 Rendering: white curved bridge is Bridge 35