I-85/385 Gateway Receives Best In Class Transportation Award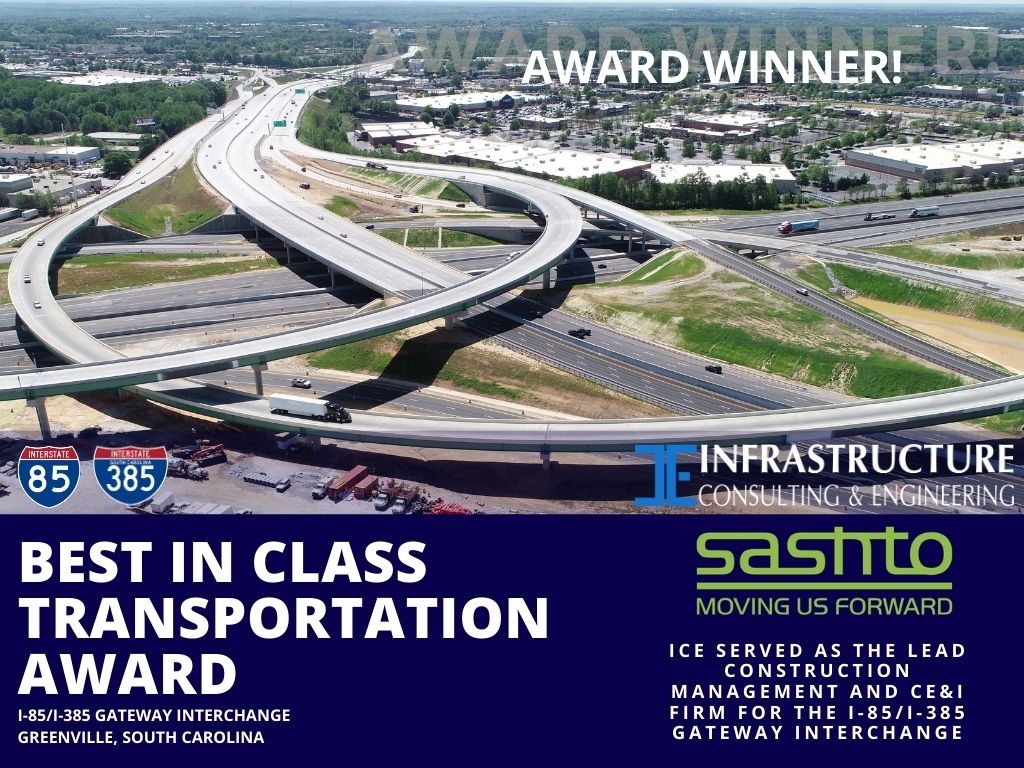 ICE served as the lead construction management and CE&I Firm for the 85/385 Gateway Interchange providing services in project/construction management, contract management and administration, material testing engineering, inspection services, survey verification, and utility coordination. Resulting in receiving the Best-In-Class Transportation Award for 2020 from the Southeastern Association of State Highway and Transportation Officials (SASHTO).
The goal of this project was to improve the safety for the traveling public by providing a financial boost to the local economy and increase the capacity of this interchange. The $300 million dollar design-build project involved interstate improvements consisting of reconfiguring a new interchange through new lanes, ramps, and bridges all while maintaining traffic. The Gateway project consisted in a total of ten new bridge structures including two flyovers, the rehabilitation of two existing bridge structures and modifications to the substructure of one existing bridge to facilitate the new system. This project is a part of SCDOT's 10-year plan that was launched in the summer of 2017.